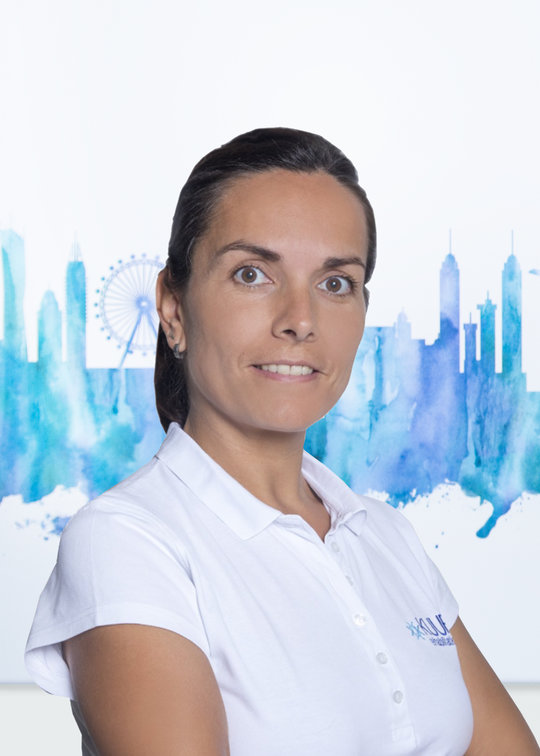 Marta graduated from the University of Madrid with a B.Sc. Physiotherapy in 2002.
She initially specialized in treating neurological conditions working in hospitals in Spain and Italy as well specializing in equine assisted therapy. She still sees some outpatient neurological conditions using neurological rehab and Bobath Treatment.
In 2007 she started to broaden her scope with training in myofascial release and structural osteopathy and has since then treated many orthopedic and trauma patients. Marta is an excellent physiotherapst in the treatment of musculoskeletal disorders, including conditions of the upper limb like Tennis Elbow, the spine like neck pain and the lower limb like knee pain. Her special interests are craniosacral therapy, headaches, manual lymphatic drainage and scar (cicatrix) treatment. Marta is also qualified to treat jaw or TMJ problems and pain.
Marta uses manual therapy, manipulations, craniosacral therapy, dry needling and Kinesio taping as some of her tools.
Since coming to Dubai Marta completed additional training for respiratory physiotherapy and in the treatment of baby colic which she is very passionate about.
Marta speaks Spanish, Italian and English.