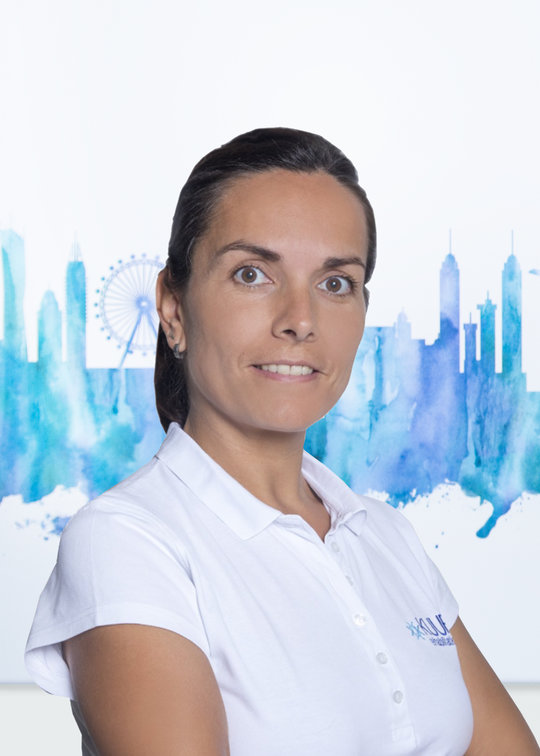 Marta graduated from the European University of Madrid with a B.Sc. Physiotherapy in 2002.
She initially specialized in treating neurological conditions working in hospitals in Spain and Italy as well specializing in equine assisted therapy. This was a great foundation as many musculoskeletal issues are intricately intertwined with our neurological system and so the effect of treatment can be amplified by using a combined approach.
In 2007, she started to broaden her scope with training in myofascial release techniques and Orthopedic Manual Therapy and completed her M.Sc from the University Autonoma in Madrid. She has since then treated many orthopedic and trauma patients. Marta is an excellent physiotherapist in the treatment of musculoskeletal disorders, including conditions of the upper limb, the spine and the lower limb. Her special interests are shoulders and TMJ problems. Marta is a skilled dry needling practitioner, as well as being able to treat craniosacral issues.
After coming to Dubai, Marta completed additional training in pediatrics, which she is extremely passionate about. Marta is now able to help patients and their families with paediatric respiratory physiotherapy, baby colic treatment, plagiocephaly (flat head syndrome), breastfeeding problems, congenital torticollis and delayed motor milestones. She is now also an IBCLC (International Board Certified Lactation Consultant) and helps the mothers and infants with issues like milk supply, sore nipples and breastfeeding problems. IBCLCs deliver the gold standard in care.
Marta speaks Spanish, Italian and English.