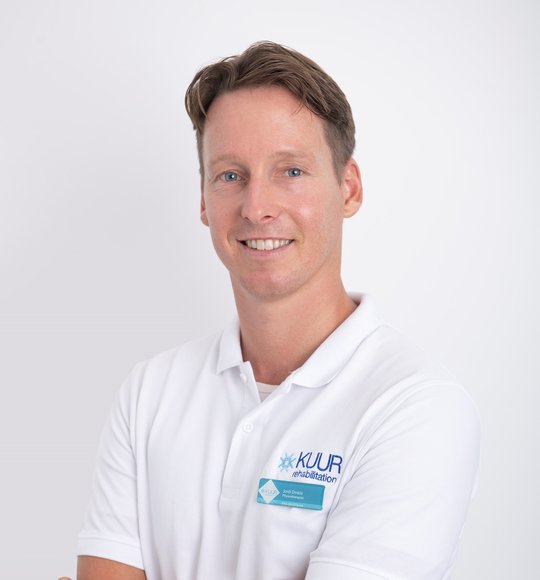 Jordi Dinkla is a physiotherapist from the Netherlands with 10 years' experience in private practice and has been living and working in Dubai since 2018.
He also has a Master of Science degree in Manual Therapy and is a registered McKenzie therapist.
Jordi has extensive experience treating sports injuries, having treated athletes from all different backgrounds including professional football players for the Dutch first division and the Dutch National Team. While in Dubai he was part of the Dubai Duty Free Tennis Championships and treated amateur and professional tennis players.
He also has a special interest in treating all musculoskeletal cases such as neck pain and back pain with or without radiating sensations into the limbs as well as treating cervical related headaches.
Using spinal manipulations, joint mobilisations, soft tissue release, kinesio and sports taping and providing specific exercises. Patients will notice a direct positive effect in pain and mobility from the treatment.